> x. a. li
I am a multidisciplinary artist and computer scientist residing in Chicago. I use media, sound, algorithms, and text to explore how individual personhood interacts with contemporary economic and technological systems, including the juxtaposition of inhabited versus constructed realities. I am especially interested in data manipulation, stochastic processes, and computation as means of understanding the otherwise unfathomable complexity underlying everyday life in the digital era. I perform audiovisual works as one-half of Post Consumer Material.
I am presently an M.S. student in Computer Science at the Georgia Institute of Technology, conducting research in machine learning and creative artificial intelligence. I received my B.A. in Economics from the University of Chicago.
Contact:
the collective urge
The Collective Urge is a multichannel installation immersing the viewer in an endless stream of ad media reduced to its essential form.
Click anywhere in the video below to play.
subtext
Subtext is an interactive installation offering an alternate path through the depths of YouTube, using stochastic processes to traverse the contours of our collectively-generated media reality.
Click anywhere in the video below to play.
in touch
In Touch streams live footage from randomly chosen and unsecured CCTV cameras around the world, paired with an experimental composition using samples from audio datasets.
Camera streams indexed by Insecam. Audio data from ESC-50 and UrbanSound.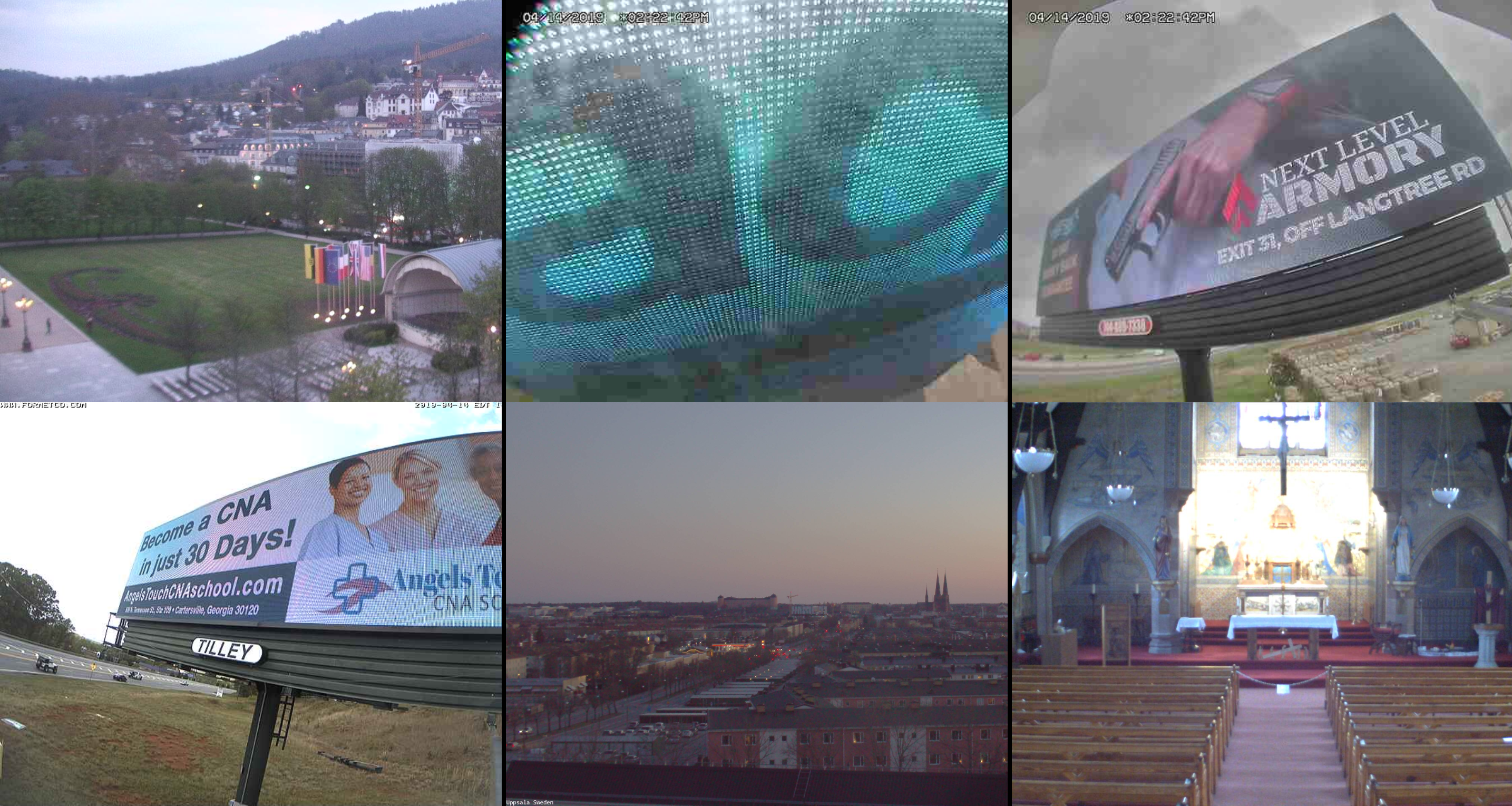 the ease of desire
Consumer products are marketed as desirable and pristine while obscuring the physical realities they require, react to, and cause. The Ease of Desire is a series of video mosaics reconstructing commercial imagery with associated realities typically hidden in promotional media, allowing the constituent images to dominate or recede as the viewer moves closer or further from the piece.
Click anywhere in the video to play.
eternal face
Eternal Face is an algorithmic self-portrait. A computer begins with a random region of a facial image and attempts to reconstruct a visually continuous whole according to mathematical principles. In an era where human identity is increasingly mediated through technology and data, this piece explores how representations of personhood become deconstructed and reconstructed in our prevailing medium of exchange.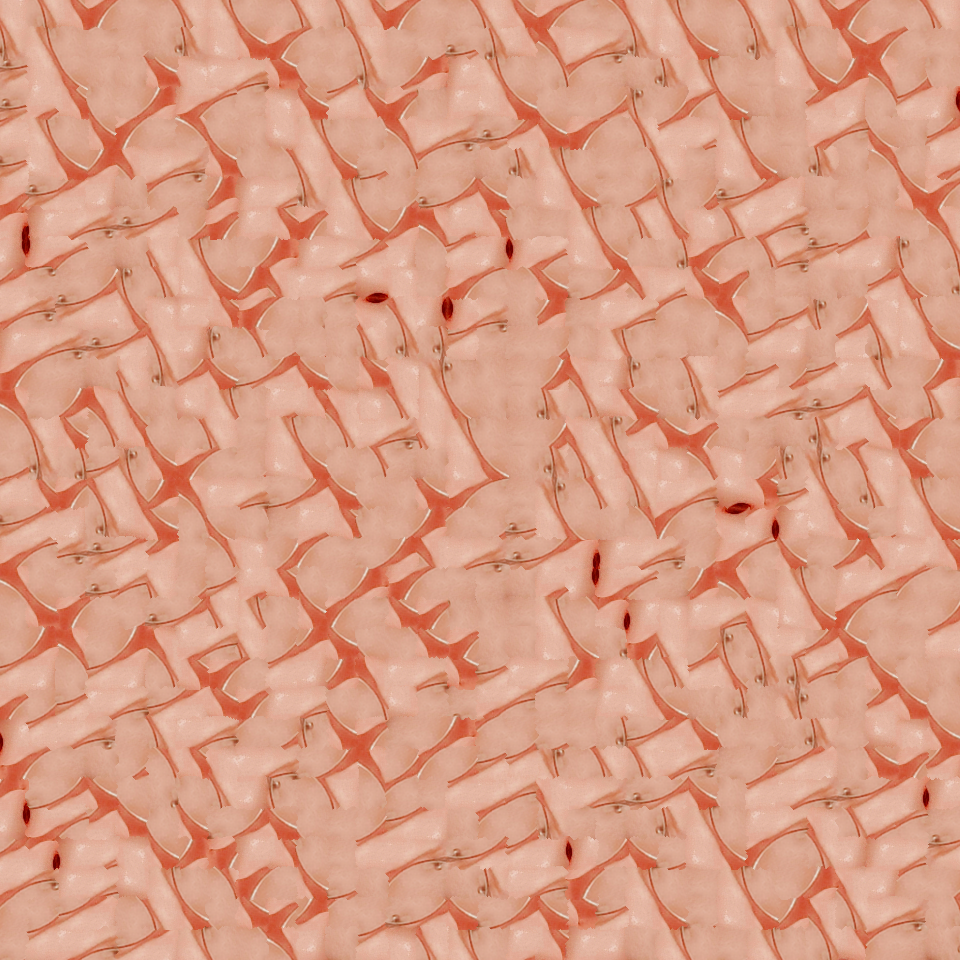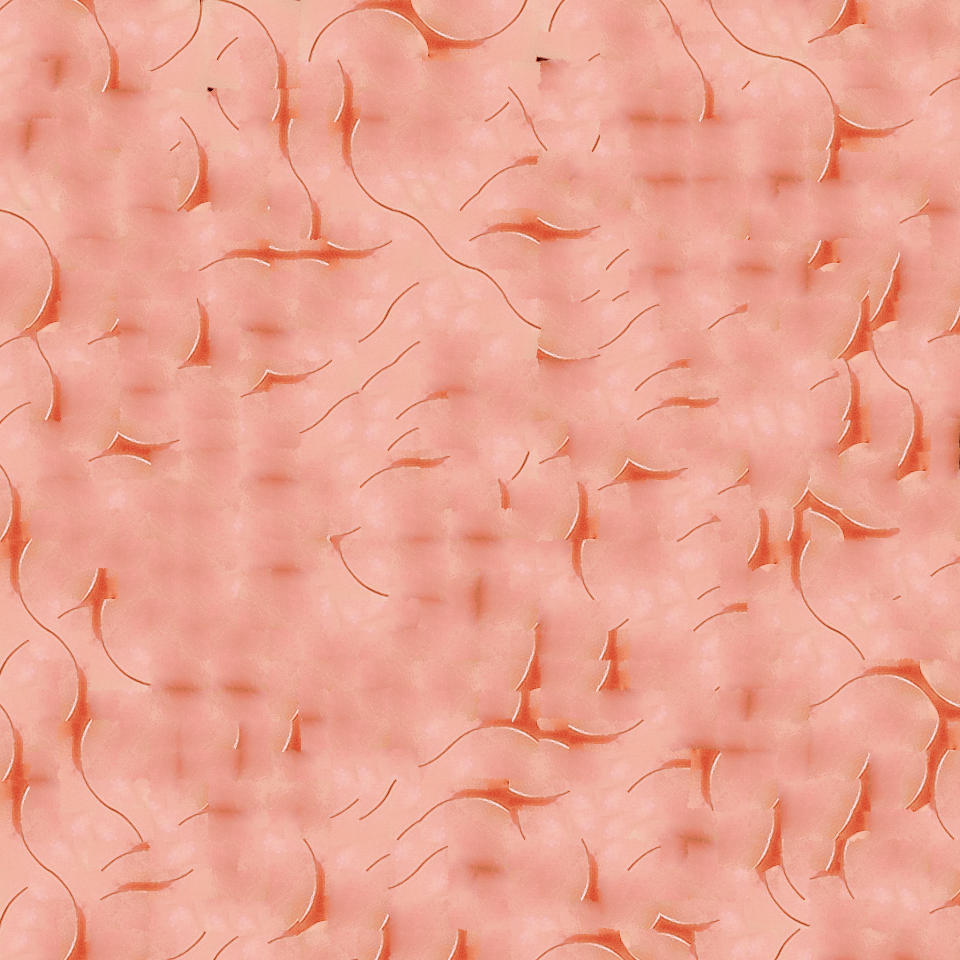 prostrate before a vision of the self
The average Instagram influencer, infinitely scrolling, with varying aggregation parameters yielding appealing or disturbing composites. Uses simple Markov chains to generate captions.